About the Authors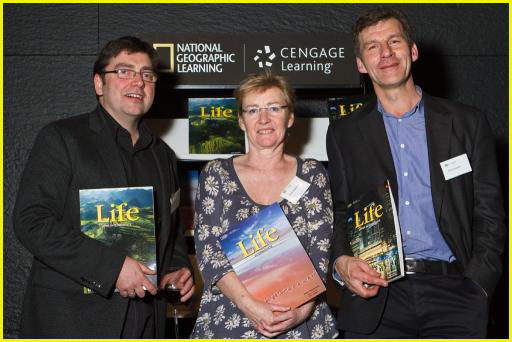 John Hughes, Helen Stephenson and Paul Dummett
John Hughes (Elementary, Pre-intermediate)
John Hughes is an ELT author, teacher trainer and presenter at international conferences. He began working as a teacher in the early nineties and combined language teaching with business communication skills training. Between 1993 and 1995 he worked at a higher business school in Poland and then managed language training for companies in northern Poland.
He also ran company language courses in Italy in the late-nineties as well as training teachers on courses leading to the Trinity Certificate in TESOL and the London Chamber of Commerce and Industry's Certificate in Teaching Business English. John also started to publish articles in journals during this time including a regular column for ELT teachers in the Guardian Weekly newspaper.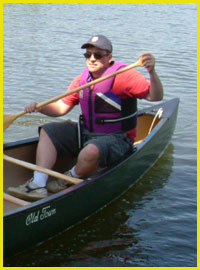 From 2001 onwards John managed a teacher training department in the UK and developed online programmes as well as face to face courses. His first book for teachers was published in 2005 and since then he has gone on to author and co-author numerous books including teacher resources, workbooks and student books. His titles for National Geographic Learning include Spotlight on FCE, Practical Grammar Levels 1, 2 and 3, Success with BEC Vantage and Total Business 2.
He co-authored the six-level series 'Life' with Paul Dummett and Helen Stephenson which was first published in 2012. Since the publication of 'Life' John has given talks and run workshops on behalf of National Geographic Learning all over the world. He lives near Oxford, UK with Stacey, Eleanor and Jack.
Helen Stephenson (Beginner, Intermediate)
Helen has worked in ELT in a variety of settings. Initially teaching adults in mainly ESP and EAP settings, she also became interested in teaching teenagers after stints in the UK and Portugal during her PGCE. She spent six years in Africa, during which time she completed her
M Ed TESOL, and had the opportunity to write and deliver the new English course for a state school system and provide training for new state school teachers. Also during this time she became a train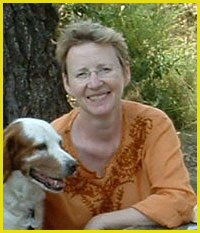 ing coordinator for Voice of America's locally employed technical and administrative staff. This role involved not only teaching English but also a certain amount of inter-cultural relations! After a bit of travelling and teaching MBA students in Azerbaijan, she settled in Catalonia and worked as academic coordinator at the British Council. Her published courses include A+ for Bachillerato, Success with BEC (Preliminary), Total Business 1. She is the author of the lower secondary course English Explorer (1–4) and has written the Beginner and Intermediate levels of Life.
Helen lives in the 'wilds' of Catalonia and teaches at the Universitat Oberta de Catalunya, Barcelona. She spends a lot of time trying to see interesting birds and attempting to photograph them. Yoga is also a key element in her life.  With kids and grandchildren visiting often, the barbecue is always on the go (humanely-reared creatures only, of course) and the camera is always at the ready.
Paul Dummett (Upper Intermediate, Advanced)
My career in ELT began in Oxford in 1987, first as a teacher, then DoS, then Vice principal of Godmer House School of English. In 1996, I set up my own school teaching English to professionals, which I ran for 10 years, giving it up in 2006 to concentrate on writing full-time. My interests have always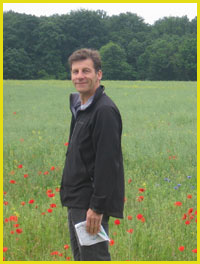 centred around needs-based learning: from task-based learning for general English students, through business English teaching, to specialised ESP courses. 
As a teacher and a writer, my aim is to develop materials that are meaningful and thought-provoking – that offer more than just language learning. I seek out projects that offer this possibility. This was what led me to work with National Geographic on the adult series, LIFE.
My publications include: Success with BEC (Summertown 2008), Energy English (Cengage 2010) and LIFE (National Geographic Learning (2012).
I live in Oxford with my wife (and children when they come home). I love exercise (tennis, yoga, swimming, cycling and walking), reading and travel and I like to combine all three as often as I can.